Salman Khan Makes Nephew Ahil Sharma Do A Funky Paint
Salman Khan loves kids and this is not hidden from anyone. He enjoys in the company of kids and he is often seen spending time with his nephew Ahil Sharma. Some time ago he was also seen in an orphanage and he was surrounded by the kids. This is enough proof that Salman loves kids.
He also showers love on all kids in his family. This time around his attention is on his nephew Ahil. He is the youngest kid in the Khan Parivar and this is one of the reasons as to why he is pampered so much by his Mamu Jaan and of course all other members in his family.
Arpita took to Instagram to share a video of them bonding over the painting.
Have a look at the video below:
Sallu's nephew Ahil did his first painting with a brush under his Mama's guidance. If you didn't know, Salman is also a talented painter and uses monochrome ink, acrylic and charcoal on canvas. Arpita and Aayush Sharma's son Ahil was introduced to paints and brushes and the little one found a mentor in his uncle.
Salman not only got the young painter going on a large canvas by lifting him and getting his colourful footprints on paper, but also showed him how to glide over the paints to create some abstract artwork.
https://www.instagram.com/p/BmQxCY3Dxns/
Salman is an artist and doesn't shy away from showing his artistic side as he loves painting and now he is passing on this talent to Ahil. One can see Ahil literally drowning in paint as he gleefully colours the canvas with his whole body under the watchful eye of his uncle of course. Arpita has captioned the video has "#LoveTakesOver when moments become memories."
<blhttps://www.instagram.com/p/Bm6GkNln7lD/
Switzerland To Install A Statue Of Sridevi In Order To Honor Her
Its been over six months when Indian cinema lost a gem. However, people are still not over the loss of Bollywood Legend Sridevi. Sometimes through her pictures and films and sometimes by looking at her daughter Janhvi, people have kept Sridevi alive in their hearts. And now, Switzerland authorities are doing something appreciable to honor the legend.
Sridevi's superhit film 'Chandni' was shot in the picturesque locations of Switzerland. Her films had helped in boosting the tourism of Switzerland that therefore they owe an honor to the actress.
In 2016, the statue of famous filmmaker Yash Chopra was unveiled in Interlaken. A senior official associated with the development said, "Many of Chopra's films featured Switzerland as a backdrop and he is credited with boosting the popularity of the Alpine nation among Indian tourists. Now, considering Sridevi's role in promoting tourism here, there is a proposal to honour the actor by having her statue here."
He said, "However, for many Indian tourists visiting the country today, it is Chopra's 1995 production 'Dilwale Dulhaniya Le Jayenge' that is their Swiss point of reference. Interestingly, for the tourists who happen to be cinema fanatics, there is also a provision to arrange Bollywood packaged trips here."
"Chopra's last movie as a director- 'Jab Tak Hai Jaan' also had Switzerland in its original screenplay however it had to be cancelled due to his sudden demise. There is also a lake which is known as Yash Chopra lake here as he shot many of his scenes at the lake in Lauenensee," he added.
The first Bollywood film shot in Switzerland was Raj Kapoor's 'Sangam' in 1964. The second film was 'An Evening in Paris' in 1967. And then it became Bollywood's favourite shooting location.
In her 50 years of acting career, she gave hit films like Chandni, Nagina, English Vinglish, Mr. India, ChaalBaaz etc. Her last film was 'Mom' that released in 2017.
Shahid Kapoor Announces His Baby Boy's Name On Twitter And We Loved It
Shahid Kapoor and Mira Rajput welcomed their second baby on 5th September. Mira delivered a healthy baby boy in Mumbai's Hinduja Hospital and the whole Kapoor family is elated with the arrival of this new member in the house. Misha Kapoor is going to be an elder sister while Shahid and Mira are now doting parents of two beautiful babies.
Well, we all know, we are not going to get a glimpse of Shahid's baby so soon. The actor is a private person and did the same when his daughter Misha was born. Shahid has introduced Misha to the world after a long time. So this time too we will have to wait for Shahid to share the first picture of his baby boy.
https://www.instagram.com/p/BnWmGIfgnev/
Shahid firstly thanked all the fans and the well-wishers for all the wishes. And now, Shahid took to his Twitter to account to announce the name of his baby boy. We all know Shahid's daughter Misha's name is the amalgamation of Shahid and Mira and fans were wondering if the couple will think about naming their second child in a similar manner. However, seems the couple had different plans this time.
So here's what the handsome father tweeted:
https://twitter.com/shahidkapoor/status/1037997278387163138
Well, the name is quite classy after all they are the Kapoors and we truly loved it.
What is the meaning of Zain? Well, it means grace and beauty.
Media clicked Shahid and his daughter Misha yesterday where they had come to see the little munchkin. The joy about becoming a father was clearly visible. He happily waved at the media and Misha also did the same.
Mira is still in the hospital and might get discharged in a day or two. Also, it's Mira's 24th birthday today and this time it is extra special as the couple will celebrate this day with their newly born son Zain. Shahid has reportedly ordered a special birthday cake for his dear wife on her birthday and also on the arrival of their son.
Deepika Padukone Tells Ranbir Kapoor Was First Person To Take A Funny Jibe On her
Deepika Padukone is no doubt the number one actress of Bollywood and with Padmaavat's success, the actress has raised the bar to another level. It seems there is no other actress who could perform Rani Padmavati's role better than her. The actress has given back-to-back hits in the past few years and also proved her mettle in acting with films like Tamasha, Ram Leela, Bajirao Mastani and Piku. The diva has currently not announced any future projects as she is busy in some personal life decisions.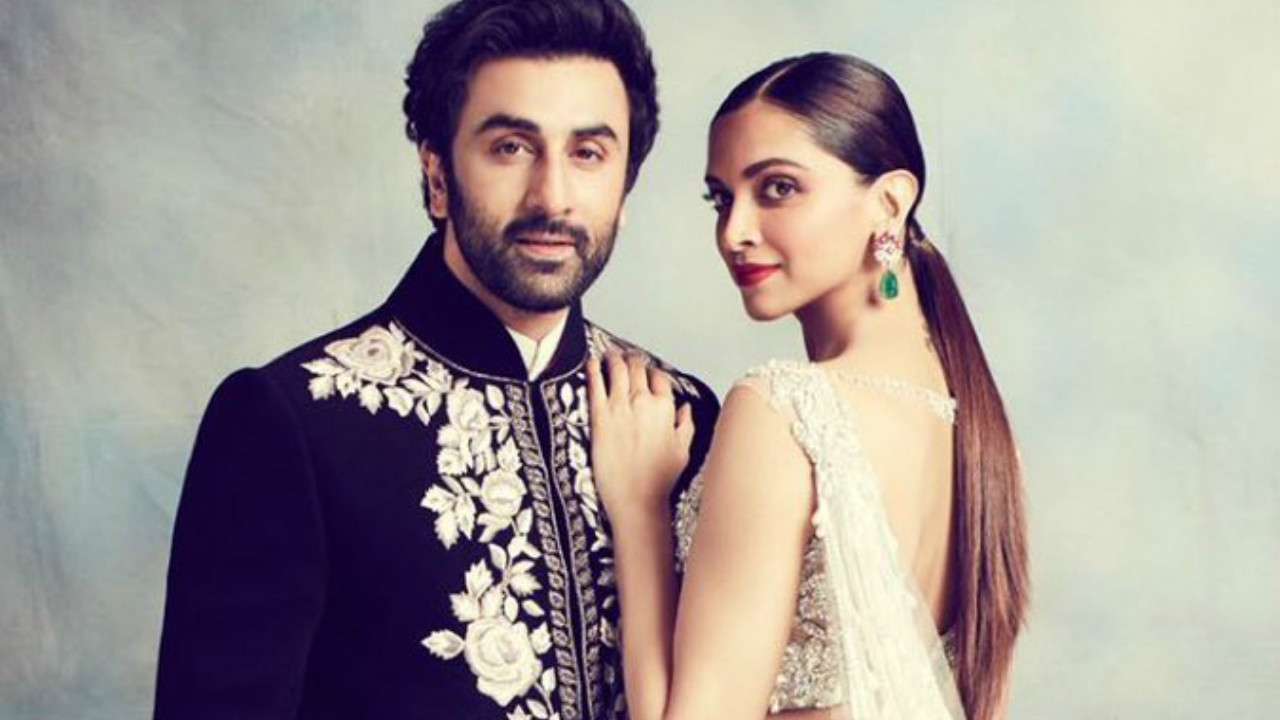 Ranbir Kapoor is surely a Casanova and Bollywood's most eligible bachelor. He is one such actor whose love life is discussed more than his professional life, which he dislikes. After his official break-up with Deepika Padukone, he was in relation with another beauty, Katrina Kaif but unfortunately, the things did not work out after few years and they called it quits.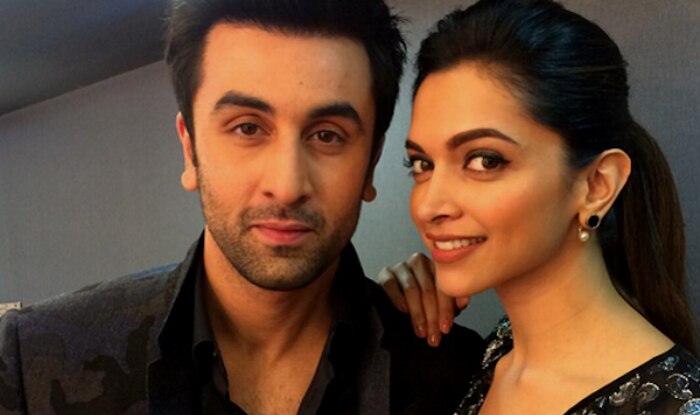 In a recent interaction with Elle Magazine, when Deepika's Om Shanti Om director, Farah Khan, asked if the actress was a tease, DP was quick to reply, "That s what Ranbir Kapoor says. He s the first person who had the guts to tell me that to my face."
No questioning them here, as the two continue to share wonderful equation. Speaking about her personal and professional life, she added, "I could t be happier with where I am in my life, professionally or personally. I m not missing anything."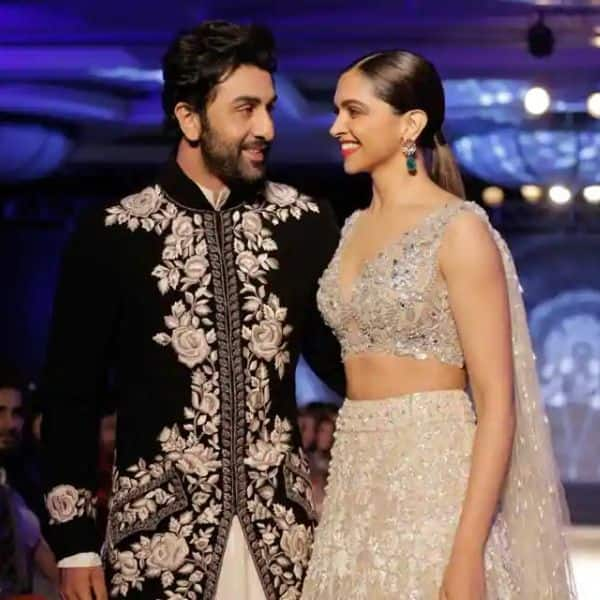 The news of Ranveer Singh and Deepika Padukone soon getting married are doing rounds on the Internet. The guest list is constrained only to 30 people, who aren't allowed to carry their cell phones at the venue. Besides that, few reports also suggest that the duo will have a Sindhi wedding and a puja will take place at Deepika's house in Bengaluru, ten days prior to their special day.